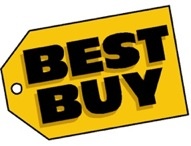 This past weekend
Best Buy
announced the price cut of their
Insignia
-branded
1080p
Blu-ray
player, the NS-BRDVD, down from $229 USD to $199 USD, the price point in which "mass adoption" is supposedly achieved.
Making the announcement more notable is that the Insignia player was only launched in June at $350 USD meaning it has almost been slashed in price by 50 percent in just under 4 months.
The player is
Profile 1.1
and is now the cheapest player available along with the discontinued
Sony
BD-S300
which retails for $199 and is Profile 1.1 as well.
The move could also be based on recent competition from
Target
which has exclusively released an Olevia branded Profile 1.1 player for $229 USD.