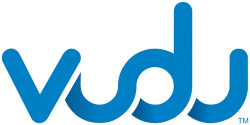 The movie download service
Vudu
has announced that it has added over 1000 professional home installation companies to its distribution network.
The company says the move was necessary after the launch of its
HD
format
HDX
which the company calls the "the most advanced quality video for Web, cable, satellite and broadcast platforms."
Many of the companies are aligned with Vudu's expensive
XL
set top box which offer one terabyte of movie storage and better quality.
Vudu currently offers 10,000 titles that users can download to their set-top boxes and watch on their TVs.

"HDX is clearly resonating with people who understand AV for the home inside and out,"
said
Mark Jung, Vudu CEO.
"Their commitment to Vudu means that consumers around the U.S. will be able to enjoy the highest quality 1080p on-demand movies on their home theater systems."