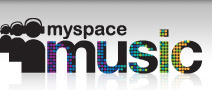 One month after launching their
MySpace Music streaming service
, the company has announced a new deal that will double the amount of indie music available through the service.
The deal, with the
Independent Online Distribution Alliance (IODA),
will add more than 1 million tracks from over 3000 indie labels to MySpace Music.
IODA founder and Chief Executive Kevin Arnold
added
that the songs will be added to the service in December.
MySpace music currently has several million tracks available to its 120 million users from the Big 4 labels as well as independent music distributor, The Orchard, whose catalog is over 1.3 million tracks.
Frank Hajdu, executive director of MySpace Music, noted that it was looking to add as much content as possible, as efficiently as possible.
"Many, many services that have been launched, they build their content catalogs out over time. If you wait indefinitely, you'll never launch,"
he added.
Hadju also noted that it was still in talks with the largest independent distributor,
Merlin
, who is in charge of digital distribution for over 15,000 labels.