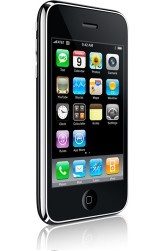 According to the
iPhone Dev Team
, unlocking software for
iPhone 3G
units can soon be a reality.
A video produced by the team shows that they have gained access to the baseband processor used in the iPhone 3G.
CNET
says the "the baseband chip is what controls the connection between the phone and the mobile phone network, meaning that a software download that could let you use your iPhone 3G on a carrier network other than the ones officially designated by
Apple
could be released soon."
The original iPhone was unlocked within a short time from its launch but the 3G model has proven harder to crack. The baseband in the new model is more difficult to exploit than its predecessors.
Although it is possible to unlock the iPhone 3G by modifying a SIM card, there are no software-based unlocks available yet.
The demand for unlocked iPhone 3Gs is smaller than that of the original iPhone due to Apple's decision to release the phone all around the world and on many carriers. However, there are still places such as China that do not have official iPhone carriers and where mobile phone users want iPhones.