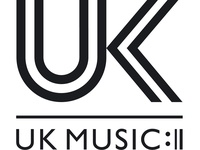 The umbrella group
UK Music
has been created today to establish a unified anti-piracy position.
The new group will be releasing a program on October 30th that includes "cross-industry submission to government on illegal file sharing and a music industry manifesto."
UK Music will also look into new revenue models such as unlimited music subscriptions bundled with broadband service.
Feargal Sharkey, UK Music CEO
added
"The launch of UK Music marks a bold new chapter for the UK's commercial music industry. [It] will serve a huge spectrum of the commercial music sector, and championing our industry's creativity and shared commercial interests will be at the heart of what we do."
Chairman Andy Heath says,
"Until now, it has been incredibly difficult to establish a unified music business position, whether that's concerning illegal file-sharing or music education. In that sense, this new organisation, which pulls together and represents such a wide range of interests, is a real game-changer."
The founding members of UK Music include the
BPI
, the Association of Independent Music, the British Academy of Composers and Songwriters, performing rights body the MCPS-PRS Alliance, the Music Managers Forum, the Music Publishers Association, the Musicians Union and Phonographic Performance Limited (PPL).