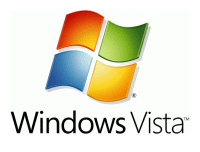 Microsoft
has confirmed that a major update for its
Vista
operating system is coming soon and that
Vista Service Pack 2
will enter public beta next week.
Unlike Service Pack 1, which mainly packaged together securities fixes, SP2 will come with new improvements which will add support for newer hardwares and technology standards.
PC World
says the highlights of SP2 are as follows:


* The introduction of Windows Search 4.0, said to speed up searching and deliver better keyword relevancy

* The addition of the Bluetooth 2.1 Feature Pack, which will support emerging Bluetooth technology

* The added ability to record data to Blu-ray discs directly within the operating system

* Improved WiFi setup with changes to Windows Connect Now, Vista's network configuration tool designed to detect and configure wireless devices.

* Better time zone-safe file synchronization with new support for the exFAT file system, which allows for UTC timestamps.
All beta testers in Microsoft's Technology Adoption Program will get the beta on October 29th and the final release will be based on how much changes are required during the beta period.