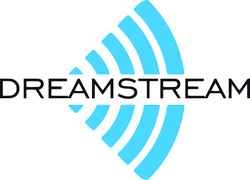 DreamStream
has announced they have signed a deal to encrypt
Royal Digital Media's
new optical media format, a competitor to
Blu-ray
.
The company uses military strength encryption and says the protection will be used on commercial motion picture discs.

"DreamStream and RDM's technologies align perfectly, as they both rest exponentially beyond the standards currently being employed,"
added DreamStream's Chief Development Officer Ulf Diebel.
The protection used will be 2,048-bit encryption. In comparison, Blu-ray uses 128-bit.
RDM's new
HD
media offers storage capacity of 100GB per disc, a notable upgrade from Blu-ray's 50GB. The company says their discs can also offer display qualities higher than
1080p
.


"RDM's format will transform perceptions of high-definition,"
said Diebel.
"RDM's system is able to display the next generation of high-definition: 1920p. With this advancement in technology, true digital cinema will soon be a widespread reality."

A single disc can hold about 4 hours of 1920p
resolution
video, added the company.
The RDM systems are based on red laser technology, which is much cheaper than Blu-ray's blue laser technology and therefore players and discs are expected to be cheaper.
"The retail prices for RDM's players and discs are expected to equal those of the traditional DVD format, greatly undercutting Blu-ray,"
said
Diebel.

"The mission of RDM is to replace traditional DVD technologies with a comprehensive, next generation HD system,"
said Eugene Levich, RDM's chief executive officer.
"The industry's problem, which Sony has been unable to solve with Blu-ray, is how to transition into HD without destroying the existing DVD industry or gouging the pocketbooks of consumers. We have the solution and can solve this without having to drastically overhaul the entire infrastructure of DVD production."
Should be very interesting to say the least.