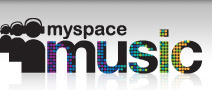 According to co-founder Chris DeWolfe,
MySpace
is considering producing its own portable media player, one that will match its extremely popular
MySpace Music
streaming
service.
Although he would not commit to whether a device is in development, he did say it was very "possible." For now however, the company wants to focus on its Music service which streams millions of songs, ad-subsidized of course, for free.
"If anything, we'll be accretive to iPod sales,"
DeWolfe said, speaking of the service's linking to pay-for track.
"Unless we develop a device,"
he added
however.
Apple's focus however, has always been on sales of hardware and not so much on the sale of tracks or videos as the margins are very small. MySpace is interested in bringing more traffic to its pages for ad revenue.