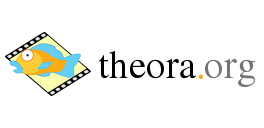 The
Xiph.Org Foundation
has just announced the release of
Theora
1.0. Theora is an open source video
codec
designed to be a royalty free alternative to high
compression
formats like
MPEG-4
.
Theora is based on the proprietary
VP3
codec developed by
On2 Technologies
, but is licensed under a BSD-style license. This means it doesn't have any of the common open source restrictions on commercial software like forcing derivative works to also be released under as open source.
Even though the format itself has been unchanged since 2004, as the first official stable release Theora 1.0 is still a major milestone. In order to attract the interest of commercial software and especially hardware developers stability, or at least the perception of stability, is an important consideration.
Another aspect of Theora its developers hope will be significant is its relatively low CPU footprint. That makes it particularly suitable for mobile devices like smartphones and portable media players.
Still, it remains to be seen if it can truly become an industry standard (in any industry). It may be that the widespread support for standards like
MPEG-4 ASP
(
DivX
,
XviD
,
Nero Digital
, etc,... ), MPEG-4
AVC
(
H.264
), and
VC-1
already in place will prove more of a factor than any perceived benefits to Theora.