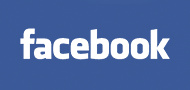 Facebook
has noted that use of its Facebook Mobile products have tripled since the end of 2007 and that the popularity has caught the company off guard.
Wayne Chang, an engineer on Facebook's mobile team, wrote today that use increased from 5 million active users to a current 15 million.

BlackBerry, iPhone, Palm and Windows Mobile users can access Facebook through dedicated third party apps and normal mobile phone users can access the site via any mobile browser.

Because of the increased growth in mobile usage, Facebook has now expanded its mobile team and will continue to improve the features of the offering.