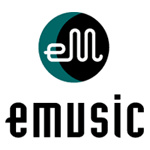 eMusic
, one of the older online music subscription stores, has finally hit its 250 millionth download, 5 years after the store opened for business.
The company offers DRM-free
MP3
downloads compatible with all players and for a steep discount compared to titan
iTunes
. A monthly plan costs about $12 USD and gives users 30 downloads per month, averaging out to 40 cents per song.
The number may seem low, especially in comparison to
Apple
which has sold 5 billion tracks since opening their store in 2003, but it is important to note that the store has a heavy focus on independents and only 4.5 million tracks.
Despite a small subscriber base of only 400,000, the company has remained profitable for years now.