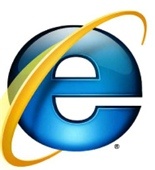 According to Dean Hachamovitch,
Internet Explorer
general manager at
Microsoft
, the company will not be able to reach its goal of releasing version 8 of its browser by the end of this year and instead will begin shipping the product in 2009.
The general public beta will hit during the Q1 2009, with the final release following soon behind it.
An initial beta was released in March, and a second beta was released in August. Microsoft had hoped to have a final release by the end of 2008, but there appears to be delays.
Hachamovitch
added
that "Microsoft is being extra judicious in giving beta testers time to try out the software and incorporating their feedback into the product." Hachamovitch noted that the company
"received a lot of feedback about how we transitioned from the IE7 beta releases to the IE7 final release, and as a result we want to be clear about the plan for IE8."
Internet Explorer 8 will add better security features, expanded privacy capabilities and new "Web slices" which will let "users subscribe to content on different parts of Web pages and have it sent directly to their browser."