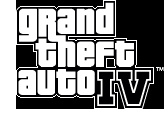 After being announced earlier this year with no release date, the
Xbox 360
exclusive
Grand Theft Auto IV
downloadable content (DLC) will finally become available on February 17th, 2009, says
Rockstar
.
The content, entitled "The Lost and the Damned," will follow the story of Johnny Klebitz, a prominent member of the "The Lost" gang in Liberty City.

"Johnny is a very different character than Niko, with a very different background,"
said
Dan Houser, vice president of creative development for Rockstar Games.
"I can't go into too much detail on the story, because we try not to give away too much plot before the game is released. But I can say that the story will show you a different side of Liberty City."
There was no price announced but acclaimed video game analyst Michael Pachter predicts $20 USD.