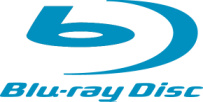 According to media research firm
Screen Digest
,
Blu-ray
players will remain expensive in Europe this holiday season despite American consumers being able to purchase them for as low as $129 USD.
"A shortage of cheaper Blu-ray players means that the sub-$300 machines that are already appearing on U.S. shelves are unlikely to materialize in Europe this Christmas,"
said Richard Cooper, Screen Digest analyst.
"Combined with the recession, this means the feormat is unlikely to move much beyond the early adopter market this year."

Citing the global economic downturn,
Sony
noted last week that Blu-ray player sales would not hit expectations, and likely sell 10 percent less than expected.
Screen Digest does believe however, that the Blu-ray market will be worth 5.4 billion euros by 2012, with players priced under 100 euros.