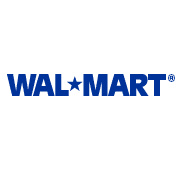 Although unconfirmed by both
Apple
and
Wal-Mart
,
BoyGeniusReport
is saying that they have received a tip that Apple will make a 4GB model of the popular
iPhone 3G
available at the giant retailer for only $99 USD with 2-year contract.
Having the phone priced so low would make it readily available to most consumers, especially those that don't care so much about having tons of music or movies on their phone and also want to be able to go out and say "I have an iPhone!"

Apple initially sold a 4GB model of the 1st generation iPhone but dropped it from its lineup when it introduced a 16GB model. The 4GB models' price back then? $399 USD.

Should this prove to be true, Apple has a chance to really move the iPhone into a whole new level of sales.