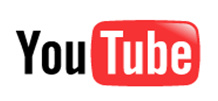 Although it has already banned any type of sexually explicit content,
YouTube
is planning to restrict "sexually suggestive" content even more.
The new rules will make sexually themed content only available to adults and the content will be banned from the site's more popular pages if you are a guest without an account.

"We've been thinking a lot lately about how to make the collective YouTube experience even better, particularly on our most visited pages,"
says the
official blog
.
"Our goal is to help ensure that you're viewing content that's relevant to you, and not inadvertently coming across content that isn't."
The new rules will be reference to content that is "intended or designed to arouse viewers."
The new rules will however run into the same problems as all other YouTube rules in that the staff of the site rely on users to "flag" inappropriate videos. There are millions of videos available at any given time though, meaning there will always be some videos that slip through.