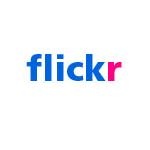 Flickr
has "radically overhauled" their mobile video-sharing features in an effort to make the popular video and photo sharing site more easy to use on your phone.
The completely "revamped"
m.flickr.com
is currently available to users of the
Apple iPhone
or
iPod Touch
but will soon be available to any smartphone using Firefox or
Opera
mobile browsers.
Flickr mobile is still being developed for
Nokia
N series owners as well as phones using the
Android
operating platform.
"More and more of our members are coming to Flickr on mobile devices, and this is a recognition of that change,"
Flickr senior product manager Shanan Delp said.
$25 USD "Pro" accounts get you
"a bunch of new capabilities, like letting you add contacts, favorite images, and change your privacy and permission settings all while you're out walking the dog,"
Flickr general manager Kakul Srivastava added in a blog posting.