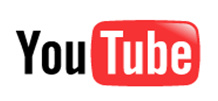 YouTube
has announced a music licensing deal with the independent music licensing agency
Rumblefish
that will allow the video sharing site's users to add Rumblefish content to their videos, for free.
"Using our AudioSwap tool, you can now easily add pre-approved Rumblefish music, or selections from our already extensive catalog of music, to your new or existing videos,"
YouTube writes.
AudioSwap has been around since February 2007 and has a lot of pre-approved copyrighted material.
Rumblefish currently has a library of 25,000 songs but YouTube did not add how many songs would be available initially.
"This deal is exciting for indie filmmakers because it connects them directly to the same pre-licensed, quality indie music but at a price that they can afford,"
Rumblefish CEO Paul Anthony
added
.