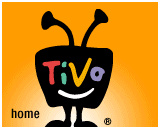 TiVo
has announced that the hotly anticipated
Netflix HD
streaming
feature is now available for owners of
Series 3, TiVo HD
and
TiVo HD XL DVRs
.
Any user with an active Netflix subscription that costs over $9.99 USD per month will now be able to stream HD movies through their TiVo from the rental company's "Watch Instantly" streaming service.
The TiVo remote can be used for playback of the film as well as rating the film for other users. The feature is a free upgrade as well.
Netflix now has its HD streaming service available through the
Netflix player by Roku
, a couple
LG
Blu-ray
players, a couple of
Samsung
Blu-ray players, and the
Microsoft Xbox 360
console.