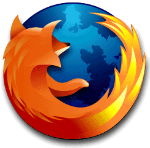 Mozilla
has released a new beta version of the popular
Firefox
browser. According to
Mozilla Developer Center
Firefox 3.1 Beta 2
includes improvements to speed, performance and compatibility. Download it and you'll also get try out couple of new and anticipated features.
The speed and performance improvements come from the updated version of
Gecko
layout engine and the new
TraceMonkey
JavaScript engine. TraceMonkey especially is a welcome addition as it provides a huge boost to JavaScript processing speeds. Firefox 3.1 Beta 2 also includes the new Private Browsing Mode which allows users to browse the web without leaving any traces. You can also now choose to remove the history of for example only past hour of browsing.
Download Firefox 3.1 Beta 2 for
Windows
,
Mac OS X
or
Linux
.