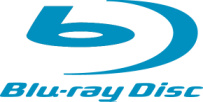 According to a couple of analysts, sales of
Blu-ray
discs in Europe are doing "better than expected", given the worldwide recession.
FutureSource
says that in the UK, for the month of November, consumers purchased 462,000
BD
movies, a large 165 percent increase from the month before it.
"The Blu-ray disc format offers an unparalleled home entertainment experience, something all those involved with this technology have always known,"
notes
Futuresource Director Jim Bottom.
"Once people see the benefits of Blu-ray for themselves, they soon realize the difference it can make. Seeing is believing after all! We fully expect Blu-ray to keep on bucking the current economic trend and continue its rapid growth over the next few months and beyond, stimulated by falling prices and even more bundling deals with large screen TVs."
Bottom also adds that Blu-ray players, including the PS3, have "outsold
DVD
by 'about five times' over the first three years of DVD's release."