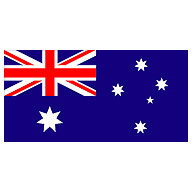 The Australian government has said today that new technology could be used to filter all
P2P
traffic.
Broadband Minister Stephen Conroy added,
"Technology that filters peer-to-peer and BitTorrent traffic does exist and it is anticipated that the effectiveness of this will be tested in the live pilot trial."
The controversial censorship plan was originally believed to be for restricting certain Web traffic and internationally-hosted content that did not fall under Australian regulation.
On the
Digital Economy Future Directions
blog launched by Conroy earlier this month, the replies to the plan are very critical.
"I'm aware that this proposal has attracted significant debate and criticism – on this blog and at other places in the blogosphere,"
Senator Conroy
noted
.
The filtering proposal as a whole has made headlines since its first appearance and there were even protests around Australia earlier this month.
Please read the full blog post here:

Minister Conroy on: Promoting a civil and confident society online
There are over 300 comments already, with a solid majority being very critical of the plan.