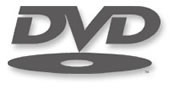 IFC Entertainment
has announced that it will be releasing the Che Guevara biopic,
Che
in theaters beginning early January, then on VOD (video on demand) a few days later, and then on
DVD
within a short period after that, exclusively at
Blockbuster
.
The indie supplier notes that Che will be its "highest-profile day-and-date release yet," and they wanted to seek the widest possible audience.
The movie is four hours long and will play in theaters with an intermission break at 2 hours.
"This is definitely our biggest one, with the biggest cast and director. This is a $65 million production,"
added
Ryan Werner, VP of marketing at IFC.
"And because of the fact that the movie is so long, we wanted to give people a variety of ways to see it."