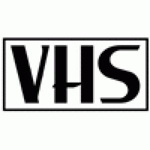 According to an
LA Times
piece,
Distribution Video Audio
, the last known large distributor of
VHS
tapes, has shipped out its last batch of tapes, marking the end of an era.
VHS, and the players they are played on, VCRs, hit retail shelves in 1965 and allowed users to time-shift shows by recording them to video tape for playback whenever they chose. Earlier this year we reported the
final demise of standalone VCRs
although many companies still make combo DVD/VHS players or even Blu-ray/VHS players.
Ryan Kugler, the CEO of Distribution Video Audio, said that any leftover tapes would be given away.

"It's dead, this is it, this is the last Christmas, without a doubt,"
he
added
.
"I was the last one buying VHS and the last one selling it, and I'm done."
The last Hollywood movie to be released on VHS was
A History of Violence
which was released in 2006.