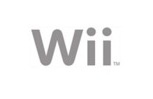 According to numbers from
VG Chartz
, the
Nintendo Wii
sold over one million units in the US in the last week alone, the highest one week sales count for the console yet.
For the same period, there were 535,806
Xbox 360s
sold in the US, and 239,576
PlayStation 3
consoles. The
Nintendo DS
was the winner in the handheld market, selling 935,000 units to the
Sony PSP's
298,000 sold.
Outside of the US (excluding Japan), the
DS
was king, selling just under 1 million units. The
Wii
was second with 700,000 units sold and the Xbox 360 was third with 383,000 units sold. As with the American numbers, the PS3 lagged behind selling 246,000 for the week.
Despite the global recession,
Nintendo
appears on the verge of surpassing 3 million units sold for the month of December, which should be a new record for next-gen consoles. The Playstation 3, despite seeing large growth year-on-year, has struggled to keep up as of late, most notably after the large price cuts across the board of the Xbox 360.
2009 should be interesting.