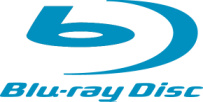 According to industry sources in Taiwan,
OEM
Blu-ray
manufacturers have been hit with "seriously stagnant sales" due to
Sony, Samsung
and
Sharp's
decision to drop prices of standalone Blu-ray players to under $200 USD.
The manufacturers began shipping players out in October and November aimed "at the $199 to $299 price range" which became nearly impossible to sell at profit after the bigger brand name companies began selling the players at under $200.

The companies should be okay now however, as brand name Blu-ray player prices have crept up to their average prices before the special holiday cuts.

Digitimes noted that U.S. buyers bought almost exclusively from big name companies such as Samsung and Sony during the holiday season, leaving less reputable OEM brands out to dry.