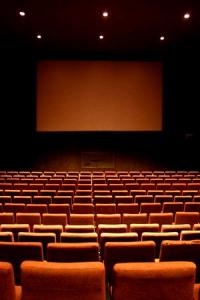 James Joseph Cialella of Philadelphia has been arrested after shooting a man he accused of being too loud during a screening of "The Curious Case of Benjamin Button."
Police say family of the man continually disrupted the movie and Cialella eventually threw popcorn at the man's son before shooting the father in the arm.
The shooter was found by detectives still carrying the
gun
in his waistband, at the United Artists Riverview Stadium theater in South Philadelphia.
"(It) is really scary that it gets to that level of violence from being too noisy during a movie,"
Lt. Frank Vanore
added
.
Cialella has been charged with attempted murder, aggravated assault and a firearms count.