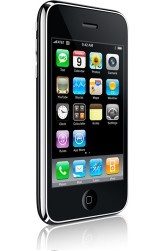 $99 USD
Apple iPhones
are finally a reality, but not from
Wal-Mart
as many anticipated.
American iPhone exclusive carrier
AT&T
has begun selling refurbished 8GB iPhones for $99 and 16GB for $199 USD. At Wal-Mart, the 8GB model sells for $2 less than MSRP, at $197.
The refurbished iPhones will remain on sale until the end of the year or until supply runs out, whatever occurs first,
added
the carrier.
In terms of quality, the "iPhones were either unused or lightly used and were returned during their 30-day trial period. The phones may have minor scratches but otherwise are in great condition."