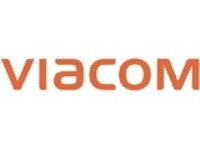 Viacom
has pulled 19 popular networks from
Time Warner Cable systems
after a dispute over fees left no
resolution
.
The conglomerate has been displaying ads on the bottom of the 19 networks explaining how Time Warner is forcing them to pull the stations and is expected to take out full page color ads in the major newspapers explaining the situation.

A few of the affected networks are powerhouses such as Nickelodeon, MTV, VH1, Comedy Central and Spike TV.

Viacom says the fees it receives for the stations is too low and wants a 20-30 percent increase. Time Warner counter argues that Viacom's profits are slipping thanks to the soft advertisement market and the company is simply desperate to increase revenue however they can.

The 19 networks account for 25 percent of total cable network viewers at any given time, and the service disruption should prove costly for both companies if it continues.