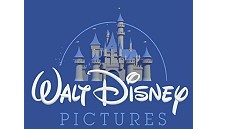 Disney
has announced that they have dropped the third
Chronicles of Narnia
film after deciding that co-producing and distributing the film, entitled "The Voyage of the Dawn Treader," would prove too costly given the economic downturn.
The decision will leave the production company
Walden Media
on its own looking for a new partner to release the third film.
The new movie would have had a budget of over $200 million USD but its box office return was uncertain given the current climate and the diminished returns of the second movie in the franchise. The first film, "The Lion, the Witch and the Wardrobe," grossed $745 million USD worldwide but its sequel, "Prince Caspian" only made $418 million worldwide.
For the time being, it is being reported that
20th Century Fox
is a possibility to back the new movie, however they will require a tighter budget.
For a good opinion piece on why Disney is making a terrible mistake, read here:
A 'Chronicles of Narnia' voyage Disney should take