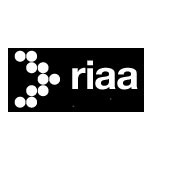 Earlier this week US President Elect Barrack Obama announced his selections for some key positions at the Department of Justice. One of the names on his list drew a lot of attention among people who have been watching the
RIAA
's lawsuit campaign against file sharers.That's because his choice for Associate Attorney General happens to be a long time
RIAA
lawyer who has worked on some of their highest profile
P2P
lawsuits.
Tom Perrelli has been working with the
RIAA
as far back as the Napster lawsuit. He was involved in the
landmark 2002 case
in which the
RIAA
attempted to write their own subpoenas without any judicial oversight. He's also done work for
SoundExchange
, and seems to have been instrumental in pushing through draconian internet radio royalties.
It's entirely possible that the appointment has nothing to do with Perrelli's work for the recording industry. He was already a well respected Washington DC lawyer before he began working on
RIAA
cases and even worked in the Justice Department during the Clinton administration.
However it's also worth noting that Obama's Vice President, Joe Biden, is
on the record
in favor of involving the Attorney General in file sharing cases.
In any case it seems somewhat ironic that Perrelli's responsibilities
will include
being the top civil rights official in the US.