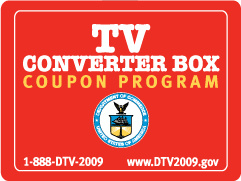 According to a US government official, the mandatory transition from analog to digital TV signals could be delayed for up to four months.
The changeover date is set for February 17th but John Podesta, co-chairman of U.S. President-elect Barack Obama's transition team, noted that the incoming President supports the delay. The new changeover date would be June 12th, an almost four month delay.
The proposal for the delay, brought forward by Senator Rockefeller IV of Virgina, could go to vote this week.
The proposal comes at a time where the government has been said to be running low on money to supply $40 USD coupons that help subsidize the cost of
DTV
converter boxes.