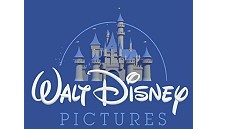 Disney
has announced that the animated hit
Bolt
will be released on
Blu-ray
two days before the standard
DVD
release, hopefully giving the
HD
version a jump start in sales.
The studio has not given official release dates for either version, but many believe it will be March 22nd and the 24th, respectively.
"This should give some incentive to Blu-ray fans,"
added
a studio exec,
"this is not a strategy that will happen with every title."

Another studio source added that the decision may cause confusion among consumers who still do not understand Blu-ray for the most part.

"Disney's thought process is that, if we let the Blu-ray out a few days early, people will buy the Blu-ray instead of the DVD,"
noted that source.
"It gives Blu-ray a headstart. But there will be retailers who don't know what's coming out when. [Some] will probably break street date on the standard DVD."