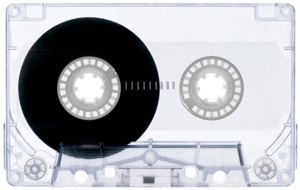 After being
forced out of service
last year,
Muxtape
is now building up from the ground up again. Muxtape was shut down after puzzling licensing deal jungle and pressure from the
RIAA
in September. Now one the most noted mixtape sites is back with legit content from 12 artists.
"Welcome to a preview of the new Muxtape, a minimalist platform for bands to promote their music and listeners to create mixes. We've invited 12 of our favorite artists to help test, and in the coming weeks we'll begin allowing bands to sign up themselves for free,"
states the site.
The mixtape scene has skyrocketed from the initial launch of Muxtape -- and the
fall of it and Mixwit
. In addition to the new Muxtape there's something for everyone:
Mixaloo
,
Mixtube
,
8tracks
,
Tumbltape
and
Favtape
.