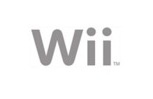 According to their latest earnings report,
Nintendo
is cutting their profit forecast by 33 percent for fiscal 2009, surprising many analysts and casual gamers alike.
It is clear to anyone who reads
AfterDawn daily
or reads the newspapers that the
Nintendo Wii
is the
top selling console
, by far, and supply always appears to be low while
demand never diminishes
. Their previous Q3 earnings results showed that sales
were up 21 percent
year-on-year from 2007.
In regards to the earnings report, Hiroshi Kamide, a KBC Financial Products analyst
added
:
"Today's revision suggests that the roaring pace of Wii growth that we've seen until now may be over. Perhaps something big has gone wrong, and that people are not buying the machines."
Tell that to the
almost 2 million consoles sold
in the US in the first 3 weeks of December only.