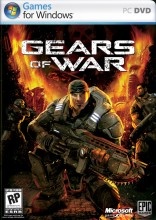 Digital Rights Management (DRM)
has nowadays a widely spread reputation to
break
things and make things more
complicated
. Another nail in this coffin was struck when gamers realized that they're copy of the
Gears of War
for Windows didn't start up after January 27th.
The problem was that the game developer
Epic
had added a digital certificate that expired Jan 28th. When the system date hit this day the game wouldn't start up anymore. It could be said that Epic and its
Games for Windows
partner
Microsoft
unintentionally promoted pirated version of the game which is not affected by the certificate.
The unhappy gamers quickly
found out
a way around the problem. By setting the Windows date back in time before Jan 28th you'll have a functioning game again.
Epic is currently trying to find out a way to find a solution to the problem. The company hasn't yet told if the certificate was added by accident or if the game should have been updated before the date.