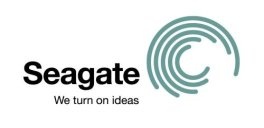 Seagate
has announced a new line of drives that are slated to offer a capacity of 2 trillion Bytes (2TB) - eventually. The first Constellation drives are expected to start shipping sometime during the first quarter of this year. But unlike the
Western Digital
Caviar Green drives
which can already be pre-ordered from many vendors, the actual 2TB capacity
Seagate
drives may not ship until late summer.
The 2.5" drives to be released first will feature capacities up to 500GB and be offered with either a SATA or SAS (Serial Attached SCSI) interface. Like Western Digital, Seagate is promoting their new drives' power efficiency. As of yet though it's difficult to make a comparison between the two since Seagate hasn't released many specifics.

Based on what little information is available on their website the new drives appear to be comparable to or slightly worse than Western Digital's existing drive lines. While they claim their new PowerChoice techology gives them "the highest power-reduction savings ever offered in an enterprise-class HDD," looking at the specs for their current products that makes sense. They already appear to use about 20% more power than comparable Western Digital units.

So basically Seagate has announced that they'll be releasing hard drives which feature the same capacity as Western Digital's new models, but will likely continue to use more power. Unless you're a die hard Seagate fan or require a SAS interface it's probably no big deal.