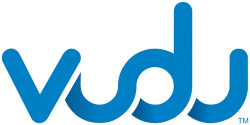 Following its
previous holiday deal
,
VUDU
has permanently dropped the price of its VOD media hub to $149 from $300 USD.
The new deal will make the VUDU player $80 cheaper than the rival
Apple TV
which does not offer as much storage and will almost certainly help boost sales, at least for the quarter. The hub initially launched in September 2007 for $400 USD.
"This is exciting news for the Internet to TV content delivery market. In just a year, we've been able to drive down the price of the product by 50 % while increasing image and sound quality, growing our content library to more than 13,000 movies and TV shows, building the world's largest HD library of more than 1,300 titles, and providing access to free Internet content,"
added the company in a
statement
.
Perhaps of more interest, the company dropped the price of its Vudu
XL
device from $999 USD to $499 including "a home theater connectivity software package." The company warns that supply is not constant with demand however and finding an XL may be hard.
Citing the current economic recession, Vudu added that it is excited to drop prices for consumers. The company is
"reaping awards of success in the retail channel over the holidays, lower component prices and higher movie revenues,"
added Edward Lichty, Vudu EVP of strategy.
The company currently
boasts the largest HD video download library in the world
with over 1200 titles available.