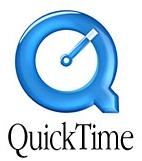 According to a report from
Appscout
,
Apple
may be on the verge of making
Quicktime Pro
free with the latest update of
Mac OS X
.
Although the Quicktime media player is free for everyone, the Pro version costs $29.99 USD and gives users the ability to edit and save Quicktime movies as well as export additional codecs other than .mov.

Checking the new developer build of Snow Leopard shows however that all those abilities are available for free and any links to register for the Pro version are also removed.

This should mean that Apple is making the player free with OS X 10.5 but that has not been confirmed yet. We will keep you updated.