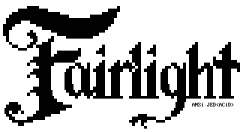 A New Jersey man who plead guilty to Conspiring To Commit Criminal Copyright Infringement last year has been
sentenced
to three years probation and 200 hours of community service. Under the name Metaslug, Richard Mendez supplied software to several groups on the warez scene, including
the infamous
FairLight release group.
Mendez was arrested and prosecuted as part of Operation Higher Education, the largest component of the international law enforcement initiative called
Operation Fastlink
. Operation Fastlink resulted in searches and seizures being conducted in a dozen countries.
Earlier this month the last defendant from Operation Higher Education
plead guilty
in Federal Court. He has yet to be sentenced.