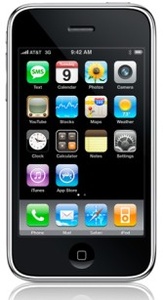 Apple
has been sued again over their hugely popular
iPhone
, this time over the screen rendering technology used in both the iPhone and the
iPod Touch
.
The suit, brought forward by
Picsel Technologies
, alleges that the rendering process is in clear violation of Piscel's patents. Picsel added the "technology accelerates the process of updating the display on a device."
Lawyers for the company
said
iPhone users "would experience long screen update delays if it weren't for the use of the patented technology. Zooming and panning documents, Web sites, and images would not work on the iPhone as fluidly."
Picsel adds that its technology is featured in hundreds of different gadgets and counts
KDDI, Motorola, Nokia, NTT DoCoMo, Palm, Samsung, Sony Ericsson
, and
Sharp
as past and current customers.
The company is asking for monetary compensation for each unit already sold.