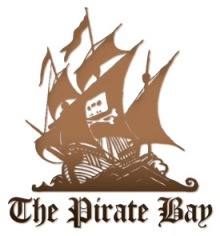 The Internet piracy trial brought forward by Sweden against the admins of the infamous
torrent
tracker
The Pirate Bay
is set to begin today and with it comes the fate of the world's largest public tracker.
Fredrik Neij, Gottfrid Svartholm, Peter Sunde and Carl Lundstroem are each accused of
"promoting violations by other people of laws protecting royalties,"
and are being sued for $17.6 million USD in damages
by representatives of the music, movie and video game industries.
"It's not a political trial, it's not the trial that has as its purpose to shut down some kind of people's library or to prohibit any file-sharing technique,"
added
Monique Wadsted, a lawyer for the Hollywood studios.


"It's a trial that regards four persons that have conducted the commercial activity, earning a lot of money in providing the possibility for others to make pirate copies of big commercial productions, movies, music and popular computer games."
If convicted, each of the admins could face up to two years in prison and large fines, as well as the shutdown of the site.

Prosecutors have claimed that the site makes $4 million USD a year
, however Sunde says the site is a money losing operation.
Interested parties are reminded that
some audio from the trial will be streamed online for free
.