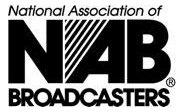 Yesterday
SoundExchange
and the National Association of Broadcasters (NAB) announced a deal for webcasting royalties. This deal covers only terrestrial radio stations, and not internet-only operations like Pandora. The deadline for
SoundExchange
to reach a deal
with all webcasters (February 15) had already expired, which may mean more action from Congress in the coming weeks.
Or it may mean the courts will have the final word on internet radio royalties. Next month webcasters are scheduled to argue
their case
in front of a federal judge, appealing a
March, 2007 decision
by the Copyright Royalty Board (CRB) which created the current situation.
The board was charged with finding a compromise between record label and webcaster royalty proposals. Instead
they stunned everyone
by signing off on the one sided proposal from
SoundExchange
, representing the labels.
It's understandable that
SoundExchange
would be reluctant to give up too much in negotiations. After all the CRB has already given them a clear upper hand by refusing to hear an appeal of their original decision. At the same time, it would seem to be in the best interests of everyone to come up with reasonable rates that won't put the majority of webcasters
out of business
. The royalties effectively become nothing if there is no internet radio.
So far, aside from the terrestrial broadcasters represented by the NAB, only the
Corporation for Public Broadcasting
has been able to reach a royalty deal. Last week
SoundExchange
proposed a deal for very small internet radio operators, but that appeared to be intended
more for appearance
than actual progress.
Rather than holding the labels' feet to the fire to ensure a fair compromise, some members of Congress are supporting their efforts to get additional royalties for terrestrial broadcasts. The Performance Rights Act would provide the labels with
a new royalty stream
from traditional broadcasters.
Whether such an arrangement is fair or not, it seems to send a clear message that many Congressman prefer to just give the labels whatever they want - even if they fail to live up to existing obligations.