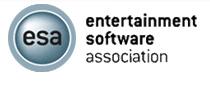 The
ESA
has released a new report on piracy, this time specifically pointing out the "rife" piracy of products in Western European nations.
The
Special 301 Report
reviews piracy issues in 48 countries and suggests that 40 of those should be placed on a "USTR Watch List."
During December 2008, reveals the report, thirteen selected movies were downloaded illegally 6.4 million times, with the two most popular titles accounting for over 75 percent of the traffic.
Italy had the "heaviest illegal download activity" at 17 percent, followed closely by Spain at 15.1 percent. Spain, Germany and Poland accounted for another 21 percent combined.
Telecom Italia
was used the most for piracy by its users, followed by Spain's
Telefonica de Espana
and
France Telecom
, added the report.

"Piracy is the single greatest threat to the innovation, artistic commitment and technological advancements enjoyed by millions of consumers worldwide,"
added
Michael D. Gallagher, CEO of the ESA, in a statement that sounds like every other ESA statement of the last 5 years.

"Piracy is a job killer that the world economy cannot afford in these difficult economic times. Countries that skirt obligations to combat piracy need to understand the unacceptable damage they are facilitating —and those countries that invest in protecting intellectual property rights and ensure that piracy is not tolerated at any level should be lauded."