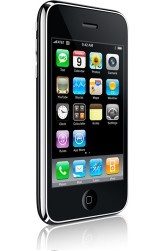 AT&T
has decided to
continue its previous discount on the iPhone 3G
, selling refurbished models of the popular smartphone with a $100 USD price cut.
The 8GB iPhone 3G costs $99 with a two-year contract and the 16GB version sells for $199. AT&T does note however that some of the handsets may have minor cosmetic "scratches."

"iPhones were either unused or lightly used and were returned during their 30-day trial period. The phones may have minor scratches but otherwise are in great condition," added the carrier.

There was no word on why the sale was back but most analysts have predicted that AT&T simply wants a boost in sales for the next quarter in light of the current economic recession.