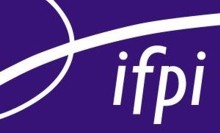 The Swedish website for IFPI, the International Federation of the Phonographic industry was hacked yesterday to protest the ongoing
Pirate Bay trial
in that country. It was replaced by a simple message,.which according to Betanews
translates
to the following.
Stop lying HÅKAN ROSWALL!

The ruthless hunt conducted by the IFPI, Anti-Piracy Office, Warner Bros., and all the other companies with a pawn in the game has now resulted in a trial in which four innocent men are accused of copyright infringement.

This is a declaration of war against anti-piracy and the industry players behind it, and we urge the public to boycott and lynch those responsible.
IFPI is just a beginning. To be Continued.
Håkan Roswell is a prosecutor arguing the case against four Swedish men in charge of The Pirate Bay. They are accused with being accessories to making copyrighted works available. Originally they were also charged as accessories to copyright infringement, but Roswell
dropped those charges
a day after the trial began.
The IFPI is an international organization equivalent to the RIAA in America.