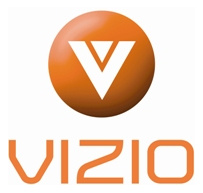 Vizio
has announced that they have surpassed
Sony
as the second-biggest seller of HDTVs in the United States, as of the 4Q 2008.
According to figures from
iSuppli
, Vizio accounted for over 14 percent of LCD and Plasma shipments, up 3.11 percent from the Q3. Sony fell 0.42 percent to 13.5 and
Samsung
remained the leader at 20.2 percent despite a small drop of 0.62 percent from the Q3.
Panasonic
rose 3.12 percent for the quarter to settle in fourth place.

"Vizio's success in the fourth quarter was partly due to increasing brand recognition, courtesy of the company's strong marketing efforts and retail strategy,"
iSuppli analyst Riddhi Patel added.
"This is an indication that in the present tough economic climate, consumers are becoming less brand conscious and prefer televisions that they perceive to have good picture quality and that are less expensive compared to the competition, rather than seeking models with a lot of extra features,"
Patel concluded.
Vizio also
recently announced it was bowing out of the plasma business
to focus on LCD sales.