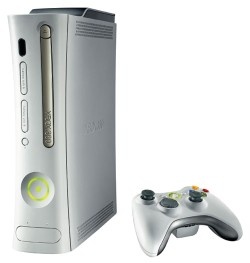 Despite all of its accomplishments, there has been one glaring defect with the
Xbox 360
, the infamous
Red Ring of Death (RROD)
brought on by overheating of the system.
At first the software giant denied the RROD problem but
eventually owned up to the console's failures and set aside $1.1 billion USD to cover extending the warranty
of the system to three years for any system hit with RROD.
The company was
even hit with a class-action lawsuit last October
over the RROD problem which is still in court.
However,
according
to Microsoft's Aaron Greenberg, RROD may be a thing of the past.
"We've improved that [repair] process. It's very quick, and they may upgrade your system with the latest technology. So that works really well.

"...What we do in general, the way that it works, is that they will fix it with the latest [hardware] improvements that we've applied [to current Xbox 360s]. Obviously we're continuously improving the technology inside the box, not to get too technical. So they'll apply that when they make the increments to your system."
Although Greenberg did not go into specifics, the "upgraded system" is almost certainly the new
'Jasper'-based systems that use cooler running GPUs.
Greenberg adds:
"We're seeing great performance of the current systems, so we're really happy with the way they've been performing. ... From friends that have had [repairs] done as of late, I can tell you from our own internal staff that we're seeing very strong performance from a quality standpoint.

"What it comes down to is isolating and figuring out the issue, fixing the issue, and the more that we can fix the issue, and know it's fixed, then we're good going forward. We've put the worst behind us on this, but we know there are a few lagging systems, and so we want to take those and make it right."