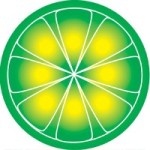 LimeWire
has signed multiple content agreements today, namely with
TuneCore, CBS Records, Kufala Recordings, Delicious Vinyl, CBS Records, Kemado Records
, and the
Fader Label
.
The deals are
licensing deals tied to the paid downloads LimeWire Store,
the legal part of the
infamous
P2P
client.
DMN
adds that the deals will bring artists Crowded House, Soul Coughing, Brand New Heavies, Tone Loc, Young MC, The Pharcyde, and Saul Williams, among others, to the Store.
Whether fans will pay for content from a site so strongly associated with piracy remains to be seen but its a step in the right direction for the company.