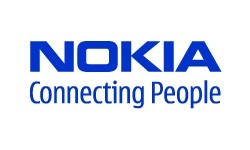 Nokia
's CEO announced last week that his company is seriously considering entering the netbook market. Although there have been rumors of such a move since last year, this is the first time a company executive has confirmed them
publicly
.
Reports have
Nokia
probably working with a Taiwanese manufacturer to jointly design the platform, based either on the
Intel
Atom or
Qualcomm
Snapdragon CPU.
"All leading mobile network operators and retailers are adding connected notebooks and netbooks to their portfolios alongside mobile phones,"
said
Ben Wood, research director at
CCS Insight
.
"On this basis it comes as no surprise that Nokia is evaluating this segment."
In recent yeas there has been considerable overlap in the roles smartphones and netbooks play. It seems sensible for the world's number one smartphone maker to have a presence in both markets.